The project's mission is to unite creative groups and give them the opportunity to express themselves.

The first art residencies opened on the factory grounds of Manhattan, where artists, musicians and actors gathered to arrange a creative jam in their workshops. We continue this phenomenon, as in the best days of the famous Andy Warhol factory.

The art residence «Elevator» is:

7-meter ceilings, allowing you to make any installation
«Elevator Records» recording studio on the territory of the residence.
total area = 700 m
capacity of guests-up to 300 people

How can I cooperate with the residence?

1. Rent a gallery.
You can organize any installation with a height of up to 7 meters. We are ready to support you with the installation of even the most unusual works.

2. Rent a concert hall.
We are the most loft-like venue in the city with a seating capacity of up to 300 people. You can also rent sound and light from us.

3. Order the services of «Elevator Records».
A studio where it is possible to: mix music, record sound, rent equipment. It is also possible to rent a platform for rehearsals.

4. Buy a ticket for the event.
We have musicians, DJs and other artists performing, as well as exhibitions and performances. We create events that develop the urban cultural environment.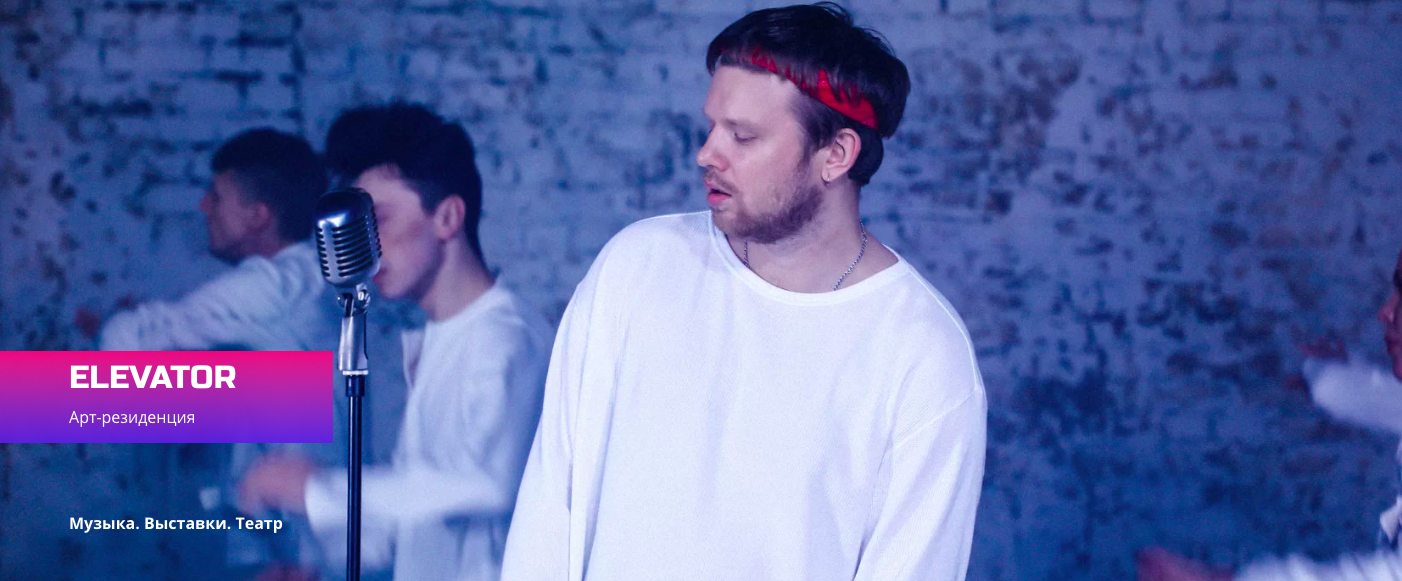 Reconstruction.

The residence is located in the building of the former boiler plant Elevator, founded in 1916. The industrial past gave the site large factory windows. We decided to leave them intact, as well as the old chipped bricks in the masonry walls. Respecting the natural underground style of the site, we want to complement it with comfort, so we launched the reconstruction process. During the renovation, the residence has a recording studio «Elevator Records».

The full launch date of the project is spring 2023.